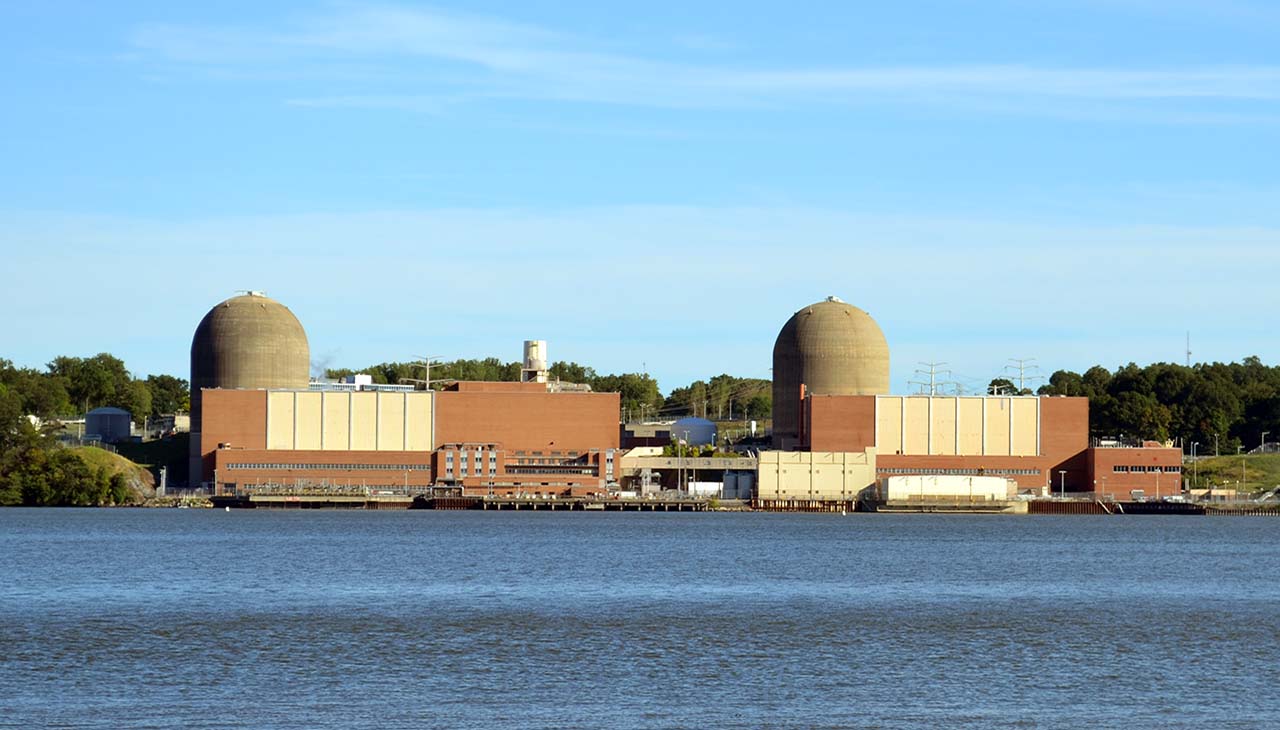 Indian Point Energy Center has a generating capacity of more than 2,000 megawatts of clean electricity, and produces approximately 25 percent of the electric power used annually in New York City and Westchester.
Indian Point's power is distributed to the Consolidated Edison system, which serves more than 3 million customers in the five boroughs of New York City and in Westchester County. Indian Point employs approximately 1,000 highly skilled, highly trained men and women.
On Jan. 9, 2017, Entergy announced it would close Unit 2 by April 30, 2020 and Unit 3 by April 30, 2021 as part of a settlement agreement with New York State. Key considerations in the shutdown decision were sustained low current and projected wholesale energy prices, increased operating costs and continuing costs for license renewal.
On Sept. 17, 2018, the U.S. Nuclear Regulatory Commission announced renewal of Indian Point's operating licenses. Unit 2's license was extended to April 30, 2024 and Unit 2's license to April 30, 2025, ending more than 11 years of regulatory review.  The license renewals did not affect the planned shutdown dates of 2020 and 2021.
Unit 1 at Indian Point was permanently retired in 1974.
Indian Point Energy Center
Buchanan, N.Y.

Unit 2

Unit 3

Owner:

Entergy Nuclear Indian Point 2, LLC

Entergy Nuclear Indian Point 3, LLC

Maximum Dependable Capacity:

1,028 MW

1,041 MW

Reactor Type:

Pressurized Water Reactor

Pressurized Water Reactor

Reactor Manufacturer:

Westinghouse

Westinghouse

Turbine Generator Manufacturer:

General Electric

Westinghouse

Architect/Engineer:

United Engineers and Constructors

United Engineers and Constructors

Commercial Operation Date:

8/01/1974

8/30/1976

License Expiration Date:

4/30/2024

4/30/2025

Cooling Water Source:

Hudson River

Number of Employees:

1,050 (Units 2 and 3)

Counties included in Emergency Planning Zone:

Westchester, Rockland, Putnam and Orange
Learn more about Indian Point Energy Center: www.SafeSecureVital.com